.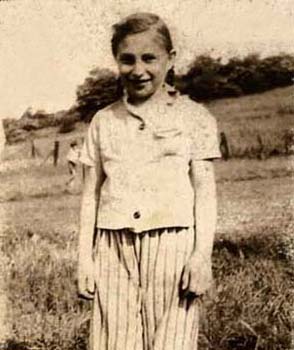 By age four-and-a-half, Shirley "Sorahlah" Barasch shows artistic gifts: writing 'pomes' before she can spell or pronounce the words; playing the 'pyeano' by ear-her "parlor trick" according to her father. But suddenly tragedy strikes! Thrown into a strict religious social order not ready for a woman-let alone a young girl-to be independent and creative, Sorahlah adapts on the fly. She re-orders her daily routine squeezing in piano lessons, writing music, and poetry-often on the sly by flashlight under the covers-in order to achieve her dream.
Shirley invites the reader on a visual and sensory journey of a gifted, determined girl through the depression and World War II years in Pittsburgh, Pennsylvania. We meet unforgettable characters through the Squirrel Hill section-bakeries, synagogues, schools, businesses, riding the trolleys, forbidden backyard shortcuts and even Kennywood Park in vivid details. The trip will be at once nostalgic and fresh as we travel along with that child on a heart stopping adventure of a budding artist coming of age.
For Professional Purposes: An Artistic Journey is a testament to the power of the determined will in all of us. This celebration of family life includes a chapter of comfort food recipes and funny anecdotes. Shirley's story is both humorous and touchingly sad-an emotional roller coaster ride you'll not soon forget!
Shirley R. Barasch, Ph.D., currently lives in Mt. Lebanon, Pa., teaching singing, composing and writing in her studio while trying hard to keep track of ten grandchildren. She could never make up her mind about what she wanted to be when she grew up, so she has done it all. She is a composer, lyricist, singing teacher, published poet/playwright, and teacher_educator.
Along the way she collected many awards: recognition for her appearance in the Warner Cable Television Award Winning "The Value of Music-_Movement in Early Childhood Education"; the "Performing Arts Partnership Award" for contributions to the arts; fifteen ASCAP (American Society of Composers, Authors and Publishers) awards as well as being featured as a Guest Poet of Taproot Literary Journal.
At Point Park University in Pittsburgh, Pennsylvania, she served as Chair for the Conservatory of Performing Arts; Director of Music and Fine Arts, and as Teacher Educator/ Director of Student Teachers. She created the "Starmakers Gala" and the "PAPA Award" for the Conservatory raising money for the Pittsburgh Playhouse and University. She has often accommodated students who wanted a voice lesson over the phone. Now she can get them ready for an audition on Skype!
.